One of the reasons why Gerald Subaru of North Aurora is a great Subaru dealership in Illinois is not just the inventory of new Subaru vehicles, but also our highly motivated staff and our trained service department. Our service center encourages drivers to maintain a regular maintenance schedule, and tires are a critically important aspect of that regime and require a high attention to maintenance.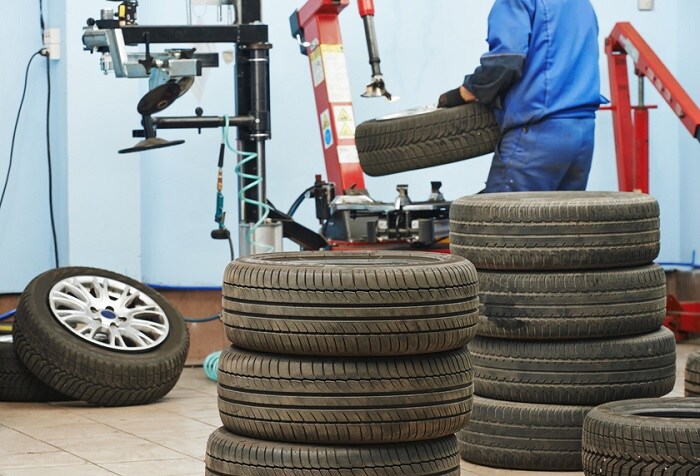 Whether you're driving a Subaru Forester or a Subaru Impreza, you rely on your tires to get you through a variety of driving situations. Rough weather, tough road conditions, and certain driving habits can speed up the amount of wear on your tires. Although tire treads wear down over time, increasing the rate of wear may result in further problems down the line.
How to Prevent Tire Wear And Tear
However, there are a few preventative measures to ensure that your tires are wearing evenly. Checking your tire inflation and pressure on a monthly basis is a great first step. It's smart to inspect all your tires (even your spare) with a tire gauge and make sure it matches the manufacturer's listing inside the driver's side door. Other factors like vehicle type and poor wheel alignment can also impact tire wear.
What We Can Do You For You
Fortunately, our Subaru service center can help you with all your tire needs. Our service technicians suggest having your Subaru car or SUV tires examined once a year by a professional to determine appropriate tread wear. If there are no issues with irregular or fast wear, our service technicians suggest having your tires replaced every four to five years.
In passenger cars like the 2018 Subaru Legacy, tires have tread depths ranging from  9/32-inch to 11/32-inch, and 2/32-inch depth means that your tires need replacing. When you visit our Subaru service center, our staff will help you find the best new tires for your vehicle and driving habits. We even have a tire store at our Subaru dealership to make it easier!
Schedule an appointment with the service center at our Subaru dealership serving Schaumburg, IL for help with tire inspections, alignments, rotations, and replacements. Our staff knows how much you rely on your Subaru car or SUV, and we're willing and able to help you with all of your maintenance needs.